What are Aesthetic Usernames?
When it comes to social media, your most recognizable attribute (apart from stellar content, hopefully) is your name. Your username, or handle, is typically the most visible version of your name, so picking an attractive, catchy, and easy-to-remember one can boost your online presence to the next level.
Aesthetic usernames provide a way to show off your unique style with your username. Regardless of the vibe you want to cultivate with your online presence, choosing a username with an identifiable aesthetic is a great first step in creating a lasting personal brand. 
Coming up with good usernames is more art than science, and it may be tempting just to boot up an aesthetic name generator and use whatever it spits out. However, you'll get much better results if you take the time to audit your interests and design a username from the ground up.
Sound like a lot of work? Well, fear not! Here's a foolproof process to get you started and an extensive list of over 440 possible usernames to inspire your creativity.
How to Come Up with Username Ideas
First, it's essential to know what aesthetic you're trying to channel with your username. For instance, consider if you are:
a certified sadperson

embarking on your soft girl era

a weirdcore disciple
Knowing your target aesthetic first makes finding inspiration much easier, so nail this down before moving on.
After you know your aesthetic, it's on to the real work: designing a unique aesthetic username all your own. This task might seem daunting, but the key is playing to your interests and getting help when you hit a block.
There's no one-size-fits-all process for finding your ideal username. Nicknames, character names, or random cute names you vibe with can all be great places to start. But if you're struggling to find inspiration, try the procedure outlined below. If you follow the steps, you'll be on track to the username of your dreams in no time:
1. List your interests
Here's a sample list of interests:
Pirates

Scary movies

Tumblr

Hot air balloons

Anime
2. Pick two of your interests
Stick to the ones with strong, identifiable aesthetics. For more dynamic combinations, pick two interests that seem totally unrelated. Here's what we picked:
Pirates

Hot air balloons
3. Make a list of words
List words that make you think of your interests' aesthetics. Here's what we came up with:
| Pirates | Hot air balloons |
| --- | --- |
| Buccaneer | Round |
| Jolly roger | Canvas |
| Doubloons | Scenic |
| Plank | Zeppelin |
| Arrr | Blimp |
| Ship | Rainbow |
| Musket | Gondola |
| Palm trees | Fire |
| Eye patch | Bulbous |
| High seas | Teardrop |
4. Combine words to make a username
Pick a word from each column and combine (in any order) to make your aesthetic usernames - this is where the magic happens 🪄 Here are some of our genius combos:
zeppelin_plank

canvas_palm_trees

scenic_eye_patch

teardrop_buccaneer

gondolarrr
Following this process is a one way to discover excellent username candidates, and it'll invariably lead to many unique, funny, and unexpected combos.
After creating a few potential usernames, add some extra flair with any of the following optional steps:
Add or swap one of the words for a power noun. Power nouns ensure your username creates a strong mental image when people see it. If your username creates a powerful mental image, it'll be easier to remember. Here are a few example categories and associated power nouns:

Candy and sweets: chocolate, pastry, nougat, syrup, honey

Outer space: galaxy, nebula, black hole, moon, sun, solar

Fantasy: chimera, dream, alchemy, castle, sword, magic, spellbook, war cry

Add an adjective. Get creative and try some impossible word combinations to make your username stand out. Here's some inspo:

gooey_girder

delicate_tornado

gorgeous_swampy_marsh

flaky_skyscraper

sad_party

Remove vowels, add digits, or use unconventional letter combos to give your username some visual appeal

No vowels:  "mad_hatter" → "md_httr"

Numbers for letters: "sad_party4" → "s4d_p4rty"

Alternate spellings:  "pirate_face" → "pirate_phace" → "pirate_fase"

Find inspiration in other people's words

Base your username on your favorite quote or some catchy song lyrics

Include a foreign word to give your username an extra edge

Grab some inspo from a random word generator or aesthetic username generator
Username Vs. Display Name
Social media trends move fast, and usernames are no exception. A name that's available today might be gone tomorrow, especially if it's related to a popular or trending topic. Most social media platforms require usernames to be unique, so once somebody snags one, it's often gone forever.
When hunting for a username, checking if one's still available before you go through the account signup process can be helpful. .inc's free Social Media Username Checker is one handy option to verify username availability on some of the most popular social platforms.
So what should you do if you've put in all the work to build the username of your dreams, only to find someone else already scooped it up?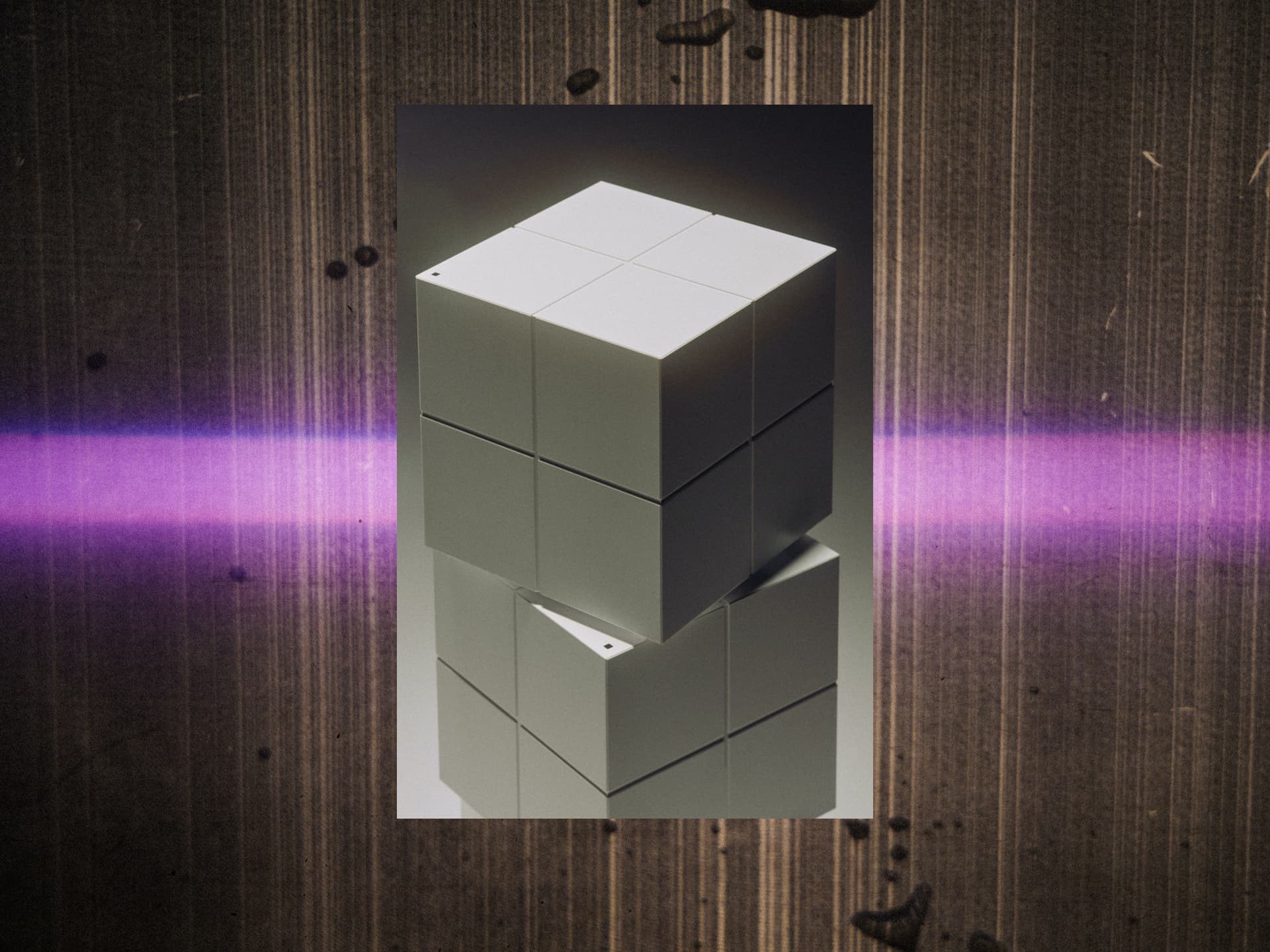 One way to get around this restriction is to use the unavailable username as your display name instead. Many popular platforms - Twitter, Instagram, and Tiktok, to name a few - require you to set both a username and a display name.
On these platforms, your username is your handle - the name you use to sign in to your account and what appears when you post comments or send messages.
Your display name is the name that appears on your profile, typically above your bio. Display names don't usually have to be unique, so if that extra special username's off the market, you can repurpose it as your display name for a little consolation prize.
Another feature of display names is that they typically support special characters, emojis, and Unicode text. This feature means you can further customize your display name to match your aesthetic of choice.
Ready to style your display name? Try one of our 400+ fancy text and font generators to send your display name (or bio) to the next level!
Top 30 Aesthetic Usernames
There are a lot of usernames in this article, and we love each of them deeply. However, as with all things in life, not all usernames are created equal. It was like picking between children (if we had 443 children, of course), but here are our top 30 best aesthetic username ideas to help jump start your creative process. Some may even still be available to use 😉.
adobe_snackrobat

always_stargazing

apricot_daydream

atelier_fortress

atypical_archetype

bibliotakeout

blush_patrol

capricious_corn

chambre_flambe

chiffon_chameleon

dibble_dribbler

dwindillinger

ford_centaurus

glowbow_rainicorn

gravitational_pulp

haphazard_taxonomy

inkman_goku

jimmys_seat_world

luminescential_oil

nanka_waku_waku

oxymanteau

sconey_bear

shroom_witha_view

tankmod_terminator

tasteful_cargopants

taters_by_spudsy

the_bear_imprinted

twin_flame_princess

vital_broteins

vulturewolf_counterpart
Cool Aesthetic Usernames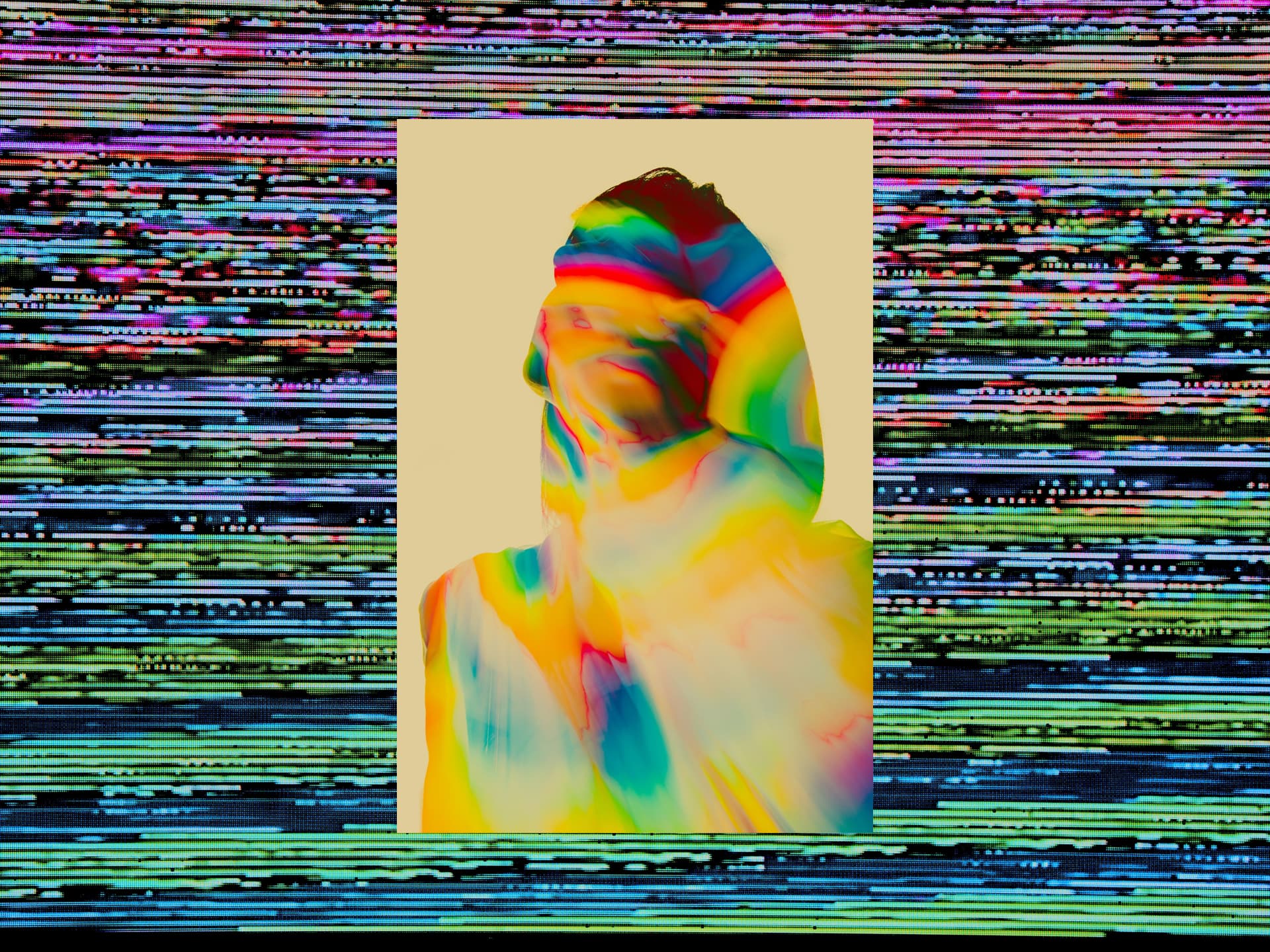 Everyone wants to be cool (I know I do). One great thing about the internet is that your online self is only as limited as your imagination. So go ahead - dig deep and find that inner cool version of yourself. I know it's in there somewhere 😎.
atelier_fortress

bombast_ended_skrewt

brash_bandits

bulb_stroonga

caribou_culture

cognitive_fatalism

crinkle_cut_flies

crypt_darling

crystalis_boy

digestible_tears

domisane_asylum

dubbish_crackles

echo_fizz

edgelord_magus

edible_fears

frigorific_ultrachill

heart_of_dankness

laidback_spook

liquid_meteors

pascals_diangle

prawn_soba

pride_and_juandice

proteus_altergeist

relevant_dinosaurs

resident_televisor

retro_temperature

salman_fishery

somber_popcorn

splinterblands

straindust_dew

surgical_tiger

swedish_stimulus

tectonic_infringement

the_bear_imprinted

the_dry_ocean

the_iciness

the_rubber_styx

tin_hinter

touch_glories

viral_content_slushie

watership_downers
Display name style recommendation: use our cool text generator to give your profile some extra pop!
Cute Aesthetic Usernames
Cute is always in style, regardless of who you are or how you identify. If the cute aesthetic's what you're about, then check out this list for some username inspo to help you design your next adorable handle!
almond_nougat

bashful_blushings

bbstar_twinkle

big_bread_boots

biscuit_darling

bittersweet_nonpareil

bulbous_wabbit

chiffon_chameleon

chubby_pupper

collieflower_rice

cushy_dogeboi

doodle_fig

fuzzy_shell

gallant_bumblebee

glowbow_rainicorn

kitten_potato

kiwi_kisses

kyoot_suite

labradawn_doodle

lagopodous_jalopy

licorice_breeze

lollipops_and_sours

macadamia_tale

mallow_dumplings

mascarpone_menagerie

nutmeg_doggo

panjandrum_hullabaloo

peppercorn_party

purrfect_pitch

sabretooth_tigger

sassafrass_pilcrow

saturnal_love

sconey_bear

standby_stingray

sweetness_apparition

tinker_taters

tulip_puma

unpromised_cuddles

waddle_klutz

wiggly_woes
Want to use one of these as your display name instead? Don't settle for just having a cute name—pop your choice into our fancy text generator and add an extra splash of style to your profile!
Aesthetic Usernames for Instagram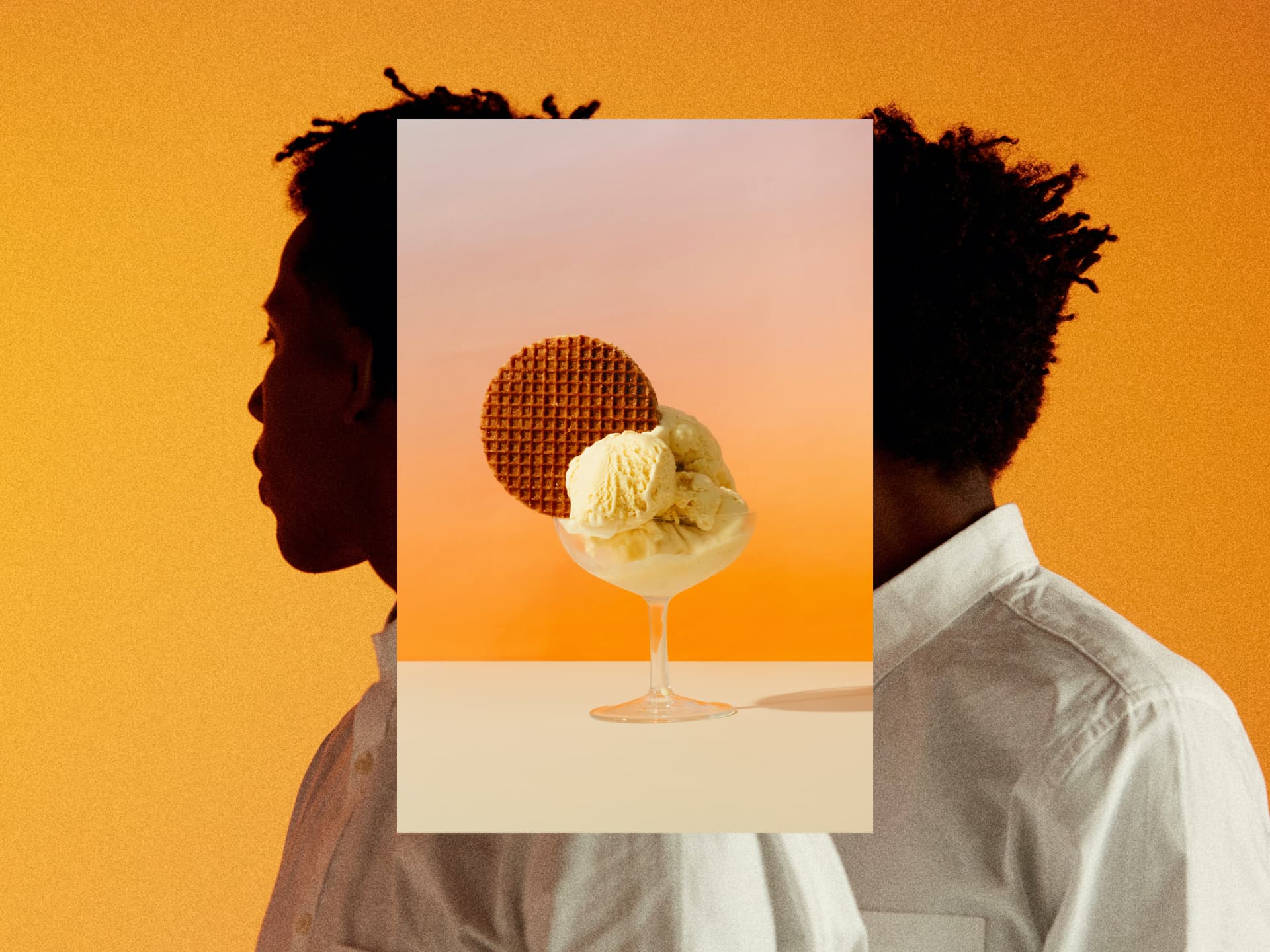 Looking to jump start your influencer career? Then this list is for you! These expertly curated usernames are just waiting for the next big insta star to scoop them up. Just make sure you've got a bulletproof Instagram aesthetic to back up your sweet new name.
adobe_snackrobat

amnesia_nostalgist

beer_stain_blues

blue_periodt

bygone_cliche

carbonara_bae

decadent_angst

drummer_bod

edit_the_algorithm

ennui_obsession

forged_by_loid

fresh_whackamole

hackathon_photoplotter

hysteria_lingers

industry_plant_daddy

lifelong_souvenir

long_foodie

melancholy_excitement

opensource_selfie

peated_sugar

pinchpot_ghost

pixel_debugger

richboi_geekly

runasway_brain

senior_prometheus

sideshow_froot

snow_on_saturday

steeped_infatuation

suburgan_polis

summertime_sadbois

swiss_fixie

symbian_adware

taters_by_spudsy

techie_bloatware

toadally_radical

ugly_art_critic

vine_attention_span

vital_broteins

war_and_peeps

wistful_kitsch
If you're looking to jazz up your display name try our Instagram font generator.
Aesthetic Usernames for TikTok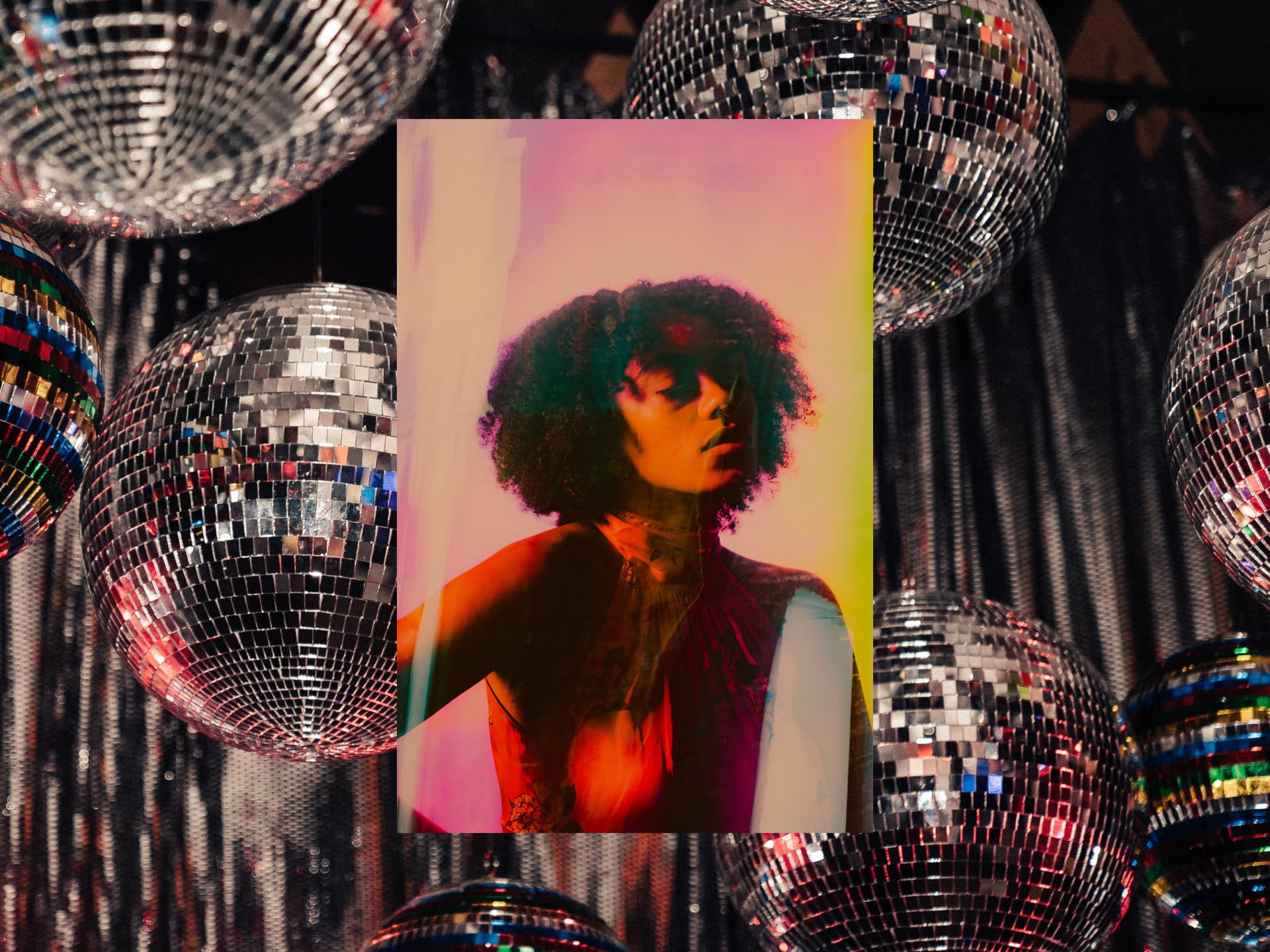 You don't need us to tell you that TikTok is one of the hottest social media platforms right now. But you might need us to tell you to ditch that old username and try something fresh! So here's a list of sample names to start with - if you look close, you might even spot a stellar pun or two!
aluna_jorge

atypical_archetype

average_pastries

benign_genius

borkin_blurkes

crater_comforts

cyclonic_thundery

eboys_everywhere

extended_hatchimal

ford_centaurus

freshon_forward

generic_phonotype

gravitational_bull

grifter_gifter

heady_envy

lightning_attic

ludvig_beetheaven

newage_kindhood

phylum_kingdom

platonic_pastries

pleasant_geeks_4hire

polarbear_pantheon

polythermal_aftercooling

popculture_antidote

prawnapple_sashimi

shroom_witha_view

skatepark_scooby

static_pantry

swindle_santa

tabla_turnaround

thoughtless_techie_trash

turmeric_tumbler

turpentine_toulouse

typify_typicalness

ultrasound_police

unlimited_breakfast

upset_goth

vintage_stroons

viva_la_bologna

windows_90skate
Pairs nicely with our TikTok font generator—give it a whirl to dress up your display name.
Aesthetic Roblox Usernames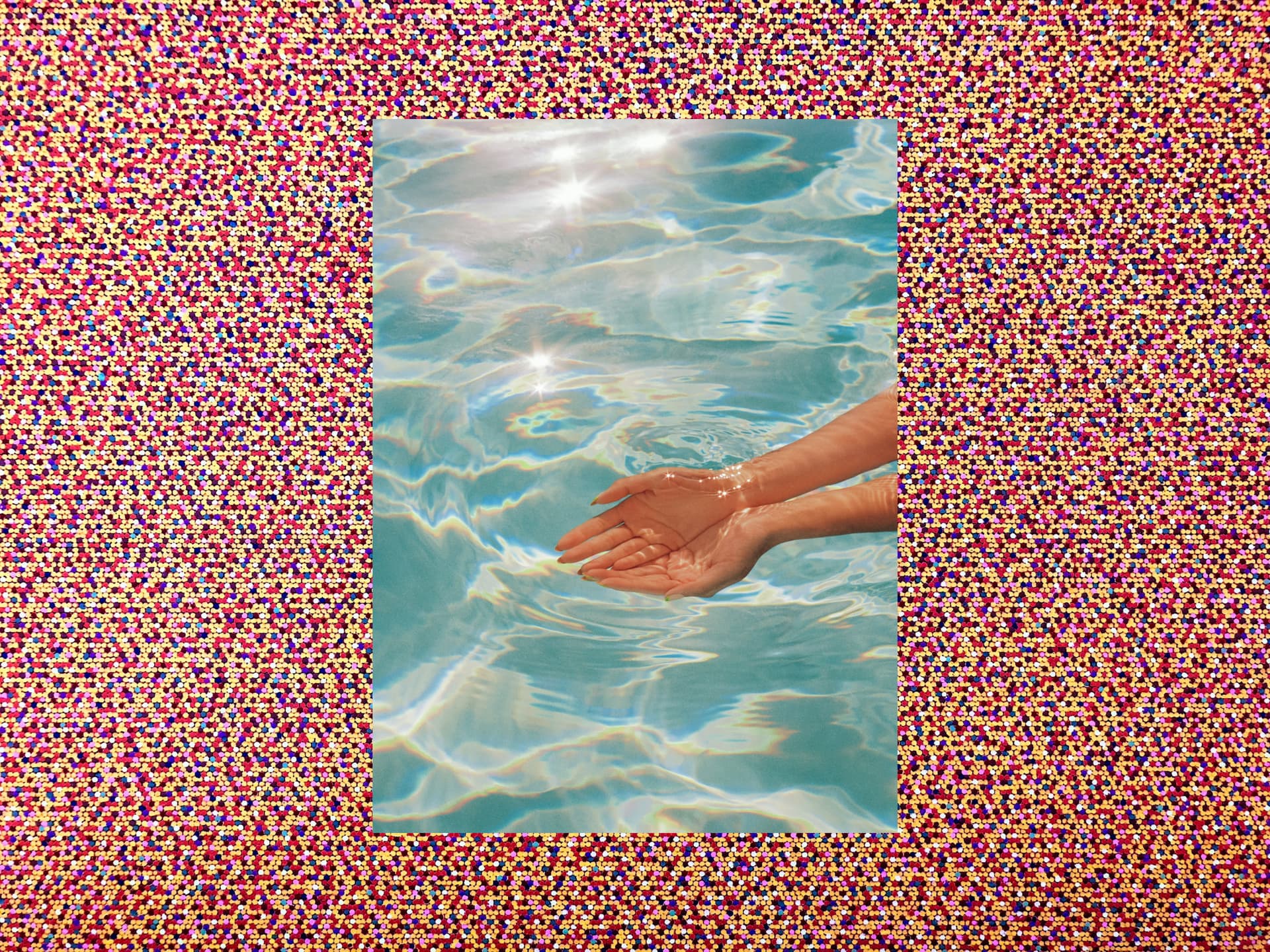 Did you know that Roblox lets you go to the Home Depot and build a birdhouse now? We didn't either 🙃. But nothing says "I need a top-notch username" like planning a trip to a meta-hardware store, so here's a selection of edgy-yet-accessible suggestions to get you started!
alchemical_muggles

aquatune_heroes

bishop_hoodsey

categorical_dogbase

cheese_quasardia

computable_panic

fangorn_pipeweed

francisford_copium

funky_jetrush

ganking_glitchers

gravitational_pulp

gritty_gage

haphazard_taxonomy

hexboi_alchemy

hipster_elrond

hitscan_huddy

jake_sulkey

jolly_monster_rancher

klingon_earth

madeye_goodie

mountaine_crew

mutants_bazaar

nerd_smuggle

nerf_cheese

oddball_scrapper

pandora_bread

poorman_freakz

retro_vektroid

shabby_nephew

slimjim_snapz

smol_balrog

spongeball_scorpions

statealchemist_eren

summertime_squadness

tankmod_terminator

turgid_magma

txmmy_txrnxr

vamps_bloodbank

vancity_dreamin

whizkid_dragon
Short Aesthetic Usernames
Need something a little shorter but still punchy and eye-catching? Then check out this list of short (all 14 characters or less!) aesthetic username ideas!
beetmaven

bibliotakeout

bowsakimbo

cancelected

cantilibra

cognizantou

dabbabolical

daydreamvr

dwindillinger

fantazm

festcrawlin

fiercism

flippantaloons

gondoloafer

hyacinthesize

hydrawawa

hyposquirmia

kaleidoscoots

kolloqium

langsquish

logograndeur

matriqulate

moarzart

narcissistant

omnicorpulent

organiciest

oxymanteau

phlippantine

portmantoenail

rambuncshoes

resindustrial

rhythmetric

smartstronomy

smorsmorde

solypseismic

sorghohum

spontsee

staychon

xy_syzygy

zigzagander
Cinch up that display name even more with our small text generator; use it to customize the look of your name and make it even shorter.
Soft Aesthetic Usernames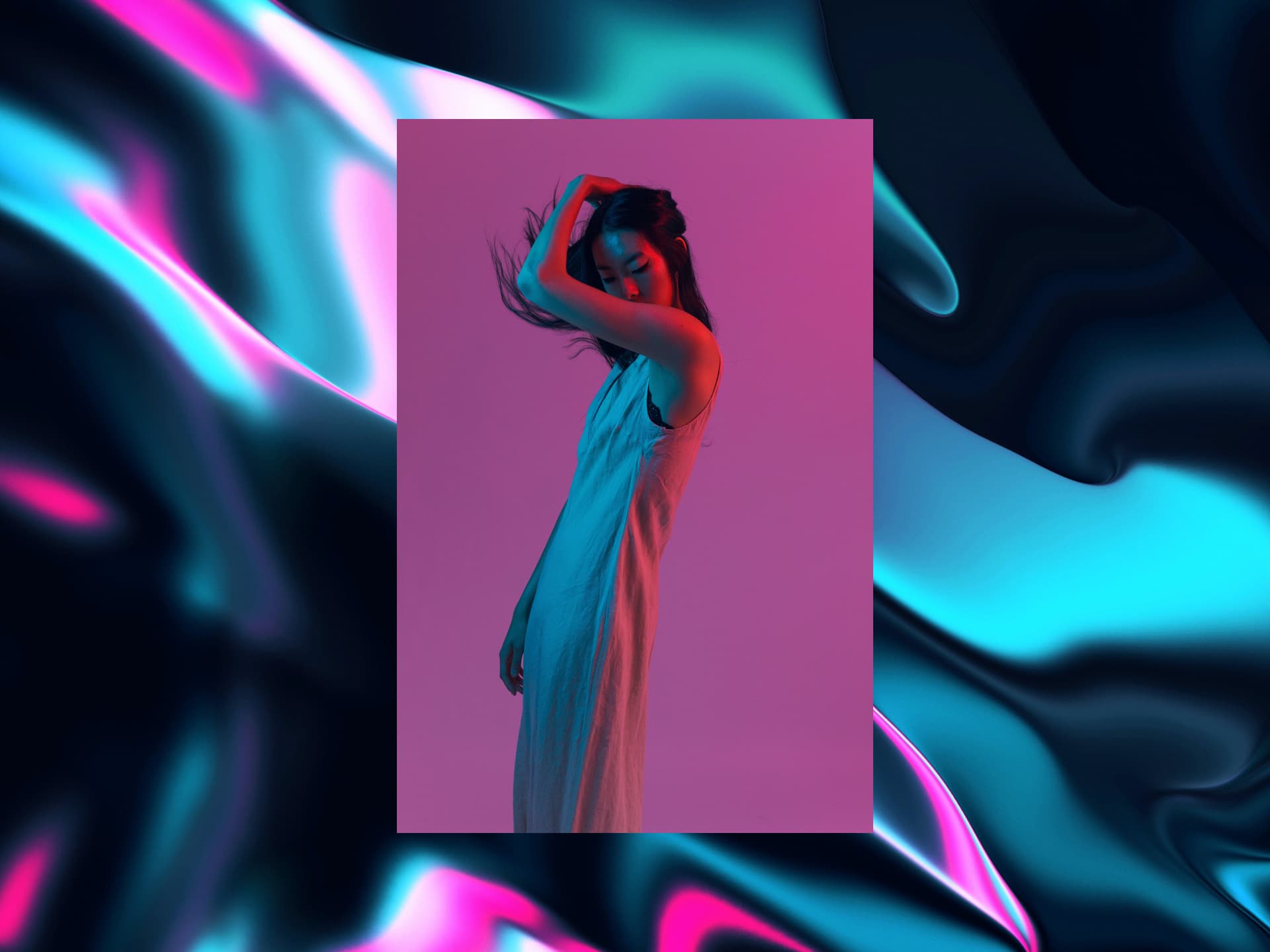 No shade to the VSCO, granola, and e-girls out there, but we had to make some hard decisions when choosing this article's categories, and softies were the ones who made the cut. So, for all you up-and-coming softgirls (or boys!)—these usernames are just for you!
always_stargazing

blouse_committee

blush_patrol

cobalt_downy

copacetic_cardigans

corduroy_creatures

creamsicle_hearts

cushy_moon

dolphin_derby

drink_my_daydreams

fanciful_fleece

floral_phantasm

flowercrown_kingdom

fluffy_gum

freckle_fanatic

gentle_twilight

kanken_cadets

lofi_bluray

moodlight_ministry

moominsummer_sadness

my_felt_heart

only_yeasterday

pixelart_coffeeshop

plaid_commander

platinum_moonlight

playful_petrichor

poignant_pastels

polaroid_personality

rosegold_reflection

scarfgang_gang

slowlife_serenade

snuggle_safari

squiggly_bear

sweater_weather_patrol

tasteful_cargopants

teddybear_tagalong

tenderheart_stan

turtleneck_authority

uplifting_mineralis

wooly_dawn
And if you're in the market for for an ultra soft display name, try it out with some italic text.
Aesthetic Kawaii Usernames
How is the kawaii aesthetic different from the cute aesthetic? That's a great question, and we don't have an answer for you. Our best guess is that this one involves more macarons and Studio Ghibli-inspired bento boxes, maybe. Regardless, if you know you know, and we trust you'll pick the right username to match your inner Sanrio character (we're team Gudetama around here, btw).
apricot_daydream

aspartame_rush

avoidant_waifu

beehive_bubbles

bubblegum_emotion

buttermilk_scallops

chambre_flambe

cozy_lumps

cutie_chan

evil_babycakes

faery_smiles

flaural_fantasies

gauze_banana

hardcandy_hype

keeks_and_jeej

ladida_doodle

lemongrass_pumpkin

lion_aspartamer

matcha_heydaze

milky_fires

muted_willow

nanka_waku_waku

oblong_cashew

pastel_candycloud

pesto_buttercup

pookie_oomph

ramune_dreams

scooch_point

semisoft_wavelength

serendiplodicus

sesame_quartz

shush_soiree

snuggle_worldview

sprinkle_fry

titaniuhm_treats

toasty_waterloo

tokyo_ateji

munchkins_paradise

watermelon_daze

woodchuck_pumps
And don't settle for just having a kawaisugiru display name—try out our stylish text generator to kick the cuteness up another notch.
Sad Aesthetic Usernames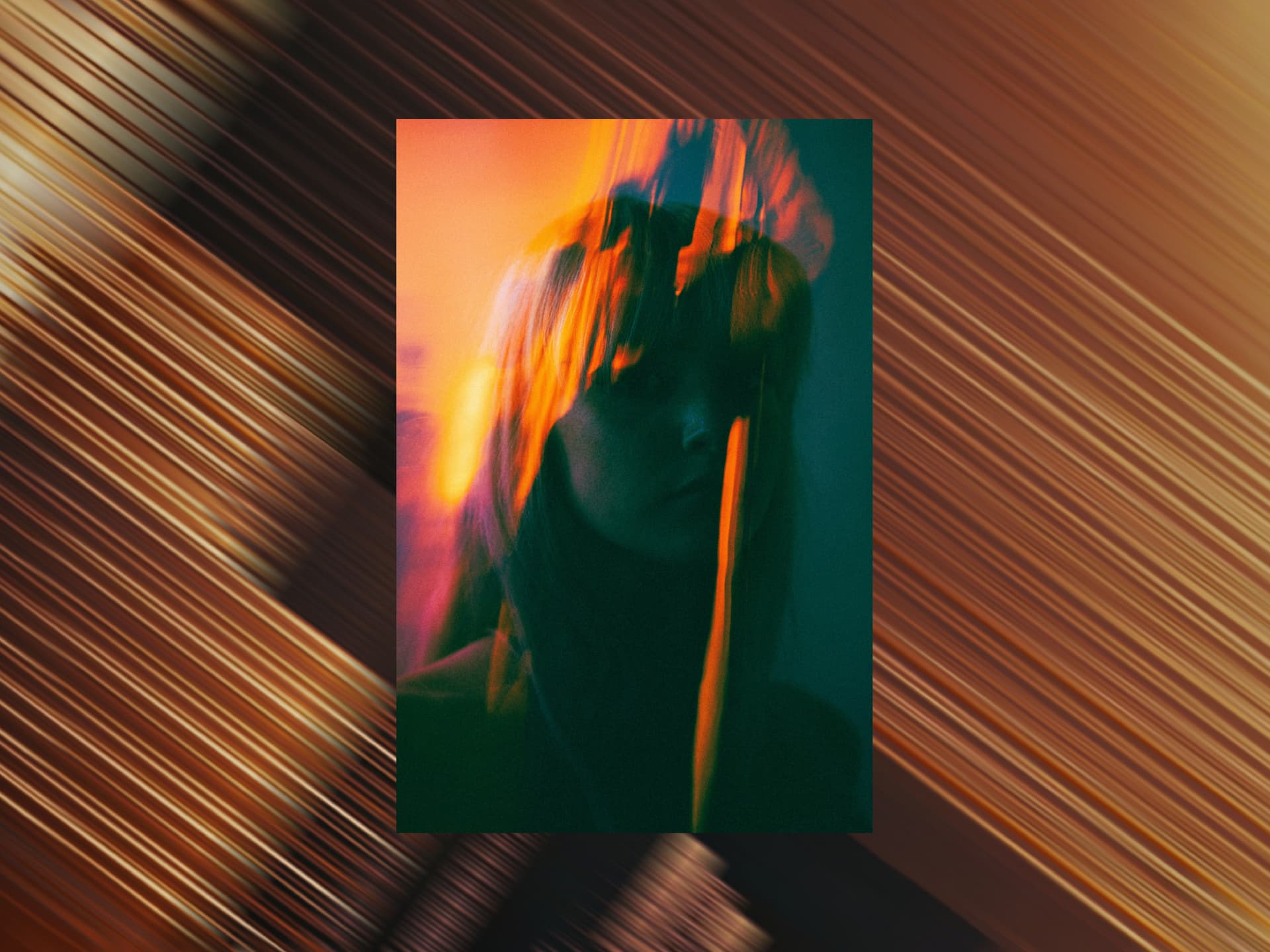 Looking to add a little emo or grunge aesthetic nostalgia to your Instagram presence? Or maybe you're just trying to express that inescapable feeling of sadness and existential dread that haunts every facet of your life. If either of those sounds like you - you're in the right place! Check out this list for some inspiration on your next sad aesthetic username!
ceo_of_myspace

colonel_not_a_phase

curse_of_swerves

cute_without_the_me

dj_sadface

djentleman_jack

emotion_city_sndtrck

emotion_thickness

enemy_of_the_skate

goin_down_singin

grieving_my_adolescence

heyday_parade

jamie_all_over_easy

jimmys_seat_world

life_is_a_daymare

machine_bun_jellies

make_dang_sure

manic_pixie_sadgirl

miserable_at_jest

miserly_business

mosh_pit_mayhem

mumblecore_for_life

my_chemical_codependence

my_friends_over_gru

not_my_wknd

not_ok_forever

off_cherry_st

panic_at_the_inspo

parents_arent_alright

plain_spite_ts

post_modern_depression

rip_my_dreams

scene_captain

see_e_mo

swipe_yes_juliet

the_ending_line

thicc_as_grieves

until_the_day_i_cry

want_you_sad

whereis_urboi
Channel your sadness with some dark visuals to accompany your name—our creepy font generator is just the thing.
Aesthetic Usernames for Girls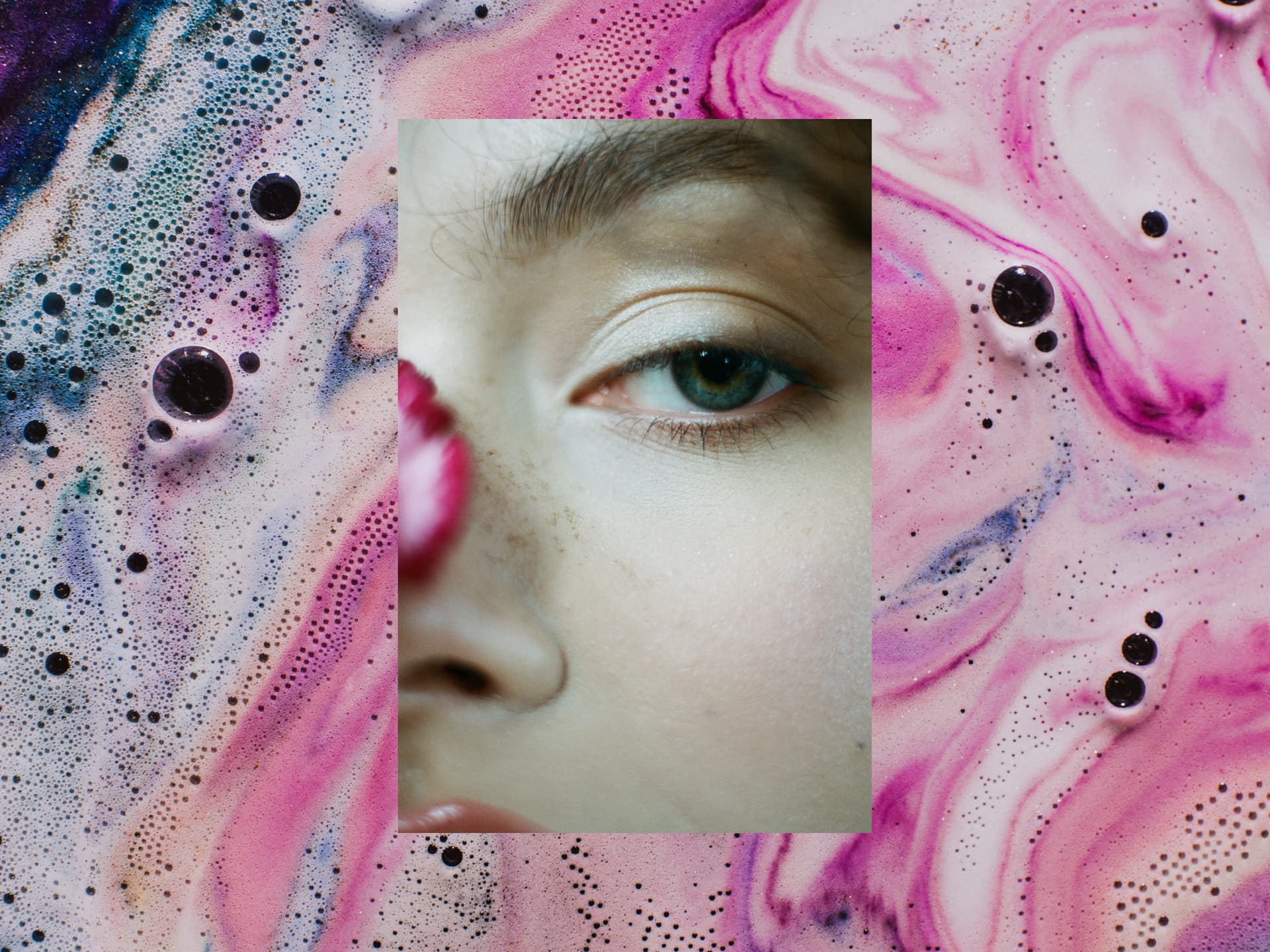 The title says "for Girls", but don't let it scare you - it's open season on these usernames for everyone! We tried to pick some that might vibe with those of you who are, or identify, as female, but realistically we all like what we like, so don't let a random list on the internet tell you how to live!
alison_tinderland

amethystle_downs

armor_for_geeks

aurora_delicata

bechill_sunshine

biscay_fog

bub_t_bae

capricious_corn

coral_zircon

cruel_fondue

darjeeling_sunset

diamond_flora

disintegrandeur

fairycorps_commander

icecream_coniferous

jelly_plebean

julienne_theory

lexica_maxen

linear_or_far

luminescential_oil

melan_border_collie

midnight_sappiness

nemesister_sledge

panauramic

pearled_pebble

posh_markup

primrose_cornflower

queen_khaki

radiant_dianthus

sabotaj_mahal

saboteur_de_france

scrupdiddlyumptious

secret_menu_sweetie

serenedipity

shallow_glimmer 

shimmer_puma

street_darkgirl

tangelo_pudding

twin_flame_princess

vanilla_goirl

whimsical_crystical
Cursive text is our recommended pairing for your display name, but if you're feeling a little out there, some weird text might just be your jam.
Aesthetic Usernames for Boys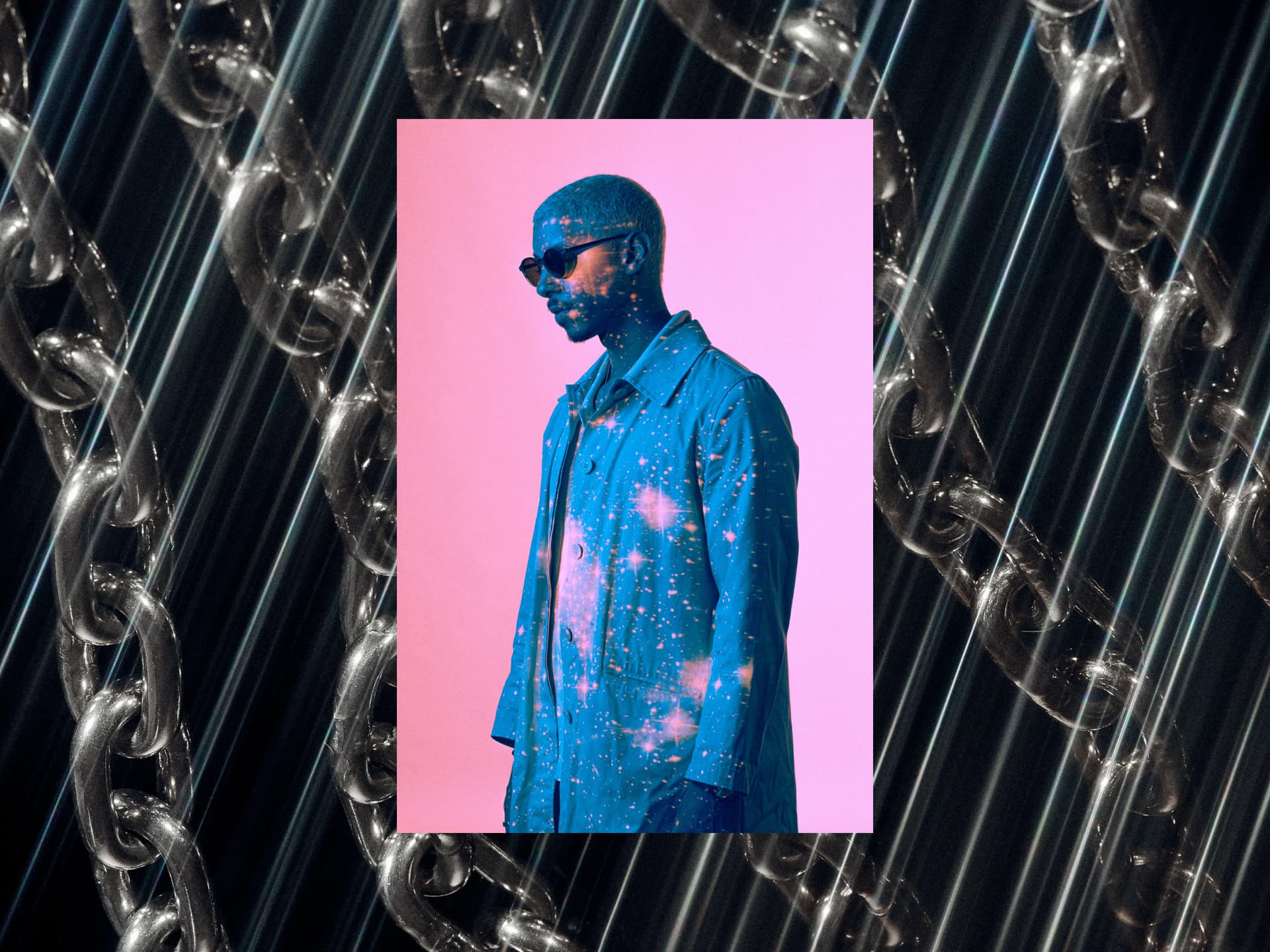 As with the previous category, don't let the title fool you. If you're male, or identify as such, you might dig these usernames. But you also might dig them if you're none of the above. So don't let us tell you what to do—give them a look regardless of who you are! You never know what might strike your fancy.
a_braver_skirt

albus_rambledore

anarchic_miasma

bantha_bread

blooda_baddee

blunderbass_music

borked_silencer

brainy_magician

bub_t_boi

coldheart_cassanova

comrade_potatoman

cubic_zirbronium

depotted_pants

dibble_dribbler

frito_swaggins

giga_glockenspiel

gilderoy_glockhart

gorillantarctic

hypnokid_fury

inkman_goku

mansta_house

mitigate_crasher

moot_legend

occult_catapult

penultimate_paradox

plimpy_catcher

polluxe_edition

ponyboi_goldilocks

ported_cheerio

prince_charmincantation

reptilian_vermillion

savvy_mitosis

shadow_letterboxing

sir_delmor_tov

statuesque_hypsnosis

survivalist_periodt

swelter_pringle

taurus_de_force

tensile_throng

vulturewolf_counterpart

writhing_wyvern
Add some void flair with our glitch text generator, or go insane with some Zalgo text.
Aesthetic Words for Usernames
Yeah yeah, not all of the usernames in this article are winners. But there are some hidden gems in there (I would know, since I picked all of them). Think you can do better? Well, I certainly hope so - it's your personal brand on the line here, not ours. So here's a selection of aesthetic words to use for inspo if you're ready to ditch our examples and cut out on your own!
amaranthine

anticlass

apex

archetype

bliss

boykind

cashmere

charm

chrysalis

crepuscle

cultivar

dauntless

elixer

epheme

fizzy

gloam

halcyon

ineffable

iridescent

kindful

luminous

luxe

obsidian

opulent

penumbra

petrichor

platinum

poppy

postmodern

quantum

radiant

retro

ripple

sad

seapunk

slushwave

sorta

splendor

spooky

suchlike

syrup

tourmaline

truffle

villa

violet

vortex

wanderlust

wiggly

yearn

zephyr